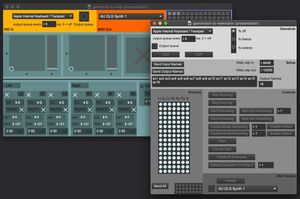 I'm a big fan of the old Gametrak controller but I found setting it up every time somewhat cumbersome when I was in the flow of creating. I made these max patches to try to solve that problem. There are two max patches for:
sending midi cc data from the controller input
setup and send data to wekinator with the controller
The midi patch simply assigns the controller input to midi cc's, allows you to scale the output, and filter out repeated values to reduce the data rate. The patch for wekinator is a bit more complicated as it will also control wekinator to help you get a project set up quickly.
You can read more about it from the download link.