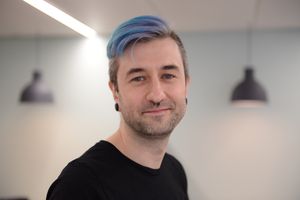 Tom Whiston is a sonic artist, originally from the UK he has lived in both Germany and Switzerland.
From a young age Tom was interesting in sound, as a guitarist, composer and live sound engineer, touring the UK with underground extreme metal acts such as Interlock and Needleye as well as working at seminal London venues such as the Electrowerkz.
Tom was active in the underground dance music and squat party scenes in the UK, formerly making blistering industrial breakcore under the Machinochrist moniker, playing at parties such as London's legendary Bangface, Sick & Twisted and No Fixed Abode.
Tom has a passion for music technology, both as a tool for composition and through the development and creation of software and hardware. Tom has attained both a First Class BA(Hons) in Sound Art and Design from UAL and a Masters with Distinction from Middlesex University in Music Technology.
More recently Tom can be found utilising modular sythesizers, self made software and hardware to make experimental sonic art under the name Ascetic. Tom has also worked with video directors, dancers and artists to produce experimental sound works, installations, collaborations and software.